Candidate Summaries
This October, eligible voters will be getting out to elect one mayor, eight councillors and four school trustees. Learn more about your candidates below.
Mayor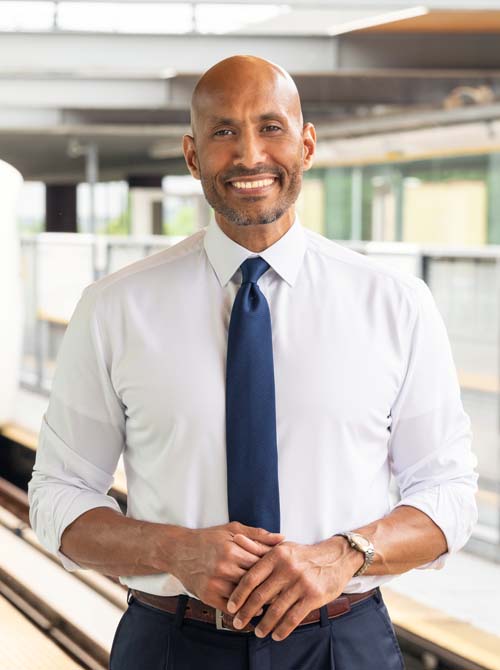 Email: info@gamarforcoquitlam.com
Website: www.gamarforcoquitlam.com
Twitter: twitter.com/AdelGamar
Facebook: www.facebook.com/AdelGamarCoquitlam
Instagram: www.instagram.com/adel.gamar
YouTube: www.youtube.com/user/adelgamar
Nomination Documents: Gamar, Adel (PDF)
Adel Gamar is a dad, a teacher, and a small business owner. He believes that we can solve our toughest challenges through collaboration and building community.
His family moved to Coquitlam in 1987. He attended Ranch Park Elementary, played rugby at Charles Best Jr. High, and graduated from Centennial. Outside of school, he had a paper route delivering the Coquitlam Now and worked at Chuck E. Cheese. His parents taught him and his siblings the values of hard work, honesty, and leaving the world better than they found it. These are the values he tries to instill in his own children.
After high school, he worked as a therapist helping children with autism. He then moved to Calgary to pursue his teaching degree.
In 2013, Gamar worked at UNESCO because he believes education helps transform the lives of people through equity and sustainable development. In 2015, he was invited to advise Charles Ramsey, co-chair of President Obama's 21st Century Policing Task Force. That year, he was appointed Policy Fellow at Harvard Law School.
He is the CEO of a leadership consultancy where he helps build capacity at all levels of government and across sectors. Through his career and community service, he helps decision makers deliver adaptive and bold change, while helping people exercise leadership to address complex challenges through collaboration, empathy, and inspiration.
He is Board Chair of Douglas College and board member of the Tri-Cities Chamber of Commerce. He cofounded Gamar Foundation whose mission is to inspire, connect, and engage young people to make a positive impact in their communities.
Gamar holds a B.Ed. from the University of Calgary and an MPA from Harvard University.
He loves sushi, kabobs, and coffee. He enjoys jogging in Mundy Park and a game of pickup basketball.
Brent has been an active Coquitlam resident for more than 32 years
He and his wife, Daniela, have raised their two children; Michael and Diana in Coquitlam and have two granddaughters Charlotte and Chloe
Brent has participated in many family friendly activities which define the City of Coquitlam
He is a retired Coast Mountain Bus Company bus driver after 33 years of employment
Brent is the Past President of the North East Coquitlam Rate Payers Association
Brent has volunteered on many City Committees including the Transit and Transportation, Environment, Administrative Services, Business and Economic Development, Coquitlam Strategic Plan, Master Park Plan Committee, North East Coquitlam Official Community Plan, the Upper Hyde Creek Neighbourhood Plan, the Lower Hyde Creek Neighbourhood Plan and the Smiling Creek Neighbouhood Plan.
Brent was elected to Council in 2005
Formerly, Brent was the Chair of the Economic Development Advisory Committee, Vice Chair of the Liveable Communities Advisory Committee, Vice Chair of the Disability Issues Advisory Committee, Alternate Director to the GVRD Board of Directors, Director on the Lower Mainland Treaty Advisory Committee, Alternate Director to the Labour Relations Bureau, member of the GVRD Environment Committee, member of the Recreation, Sports and Culture Standing Committee, member of Spirit of BC Community Committee, Vice Chair of the Multiculturalism Advisory Committee, Vice Chair of the Sport Council, and Vice Chair of the Sustainability & Environmental Advisory Committee
Currently, Brent is:

Chair of the Multiculturalism Advisory Committee
Vice Chair of the Sustainability and Environmental Advisory Committee
Member of the Metro Vancouver Water Committee
Member of the Parcel Tax Review Panel
Director at E-COMM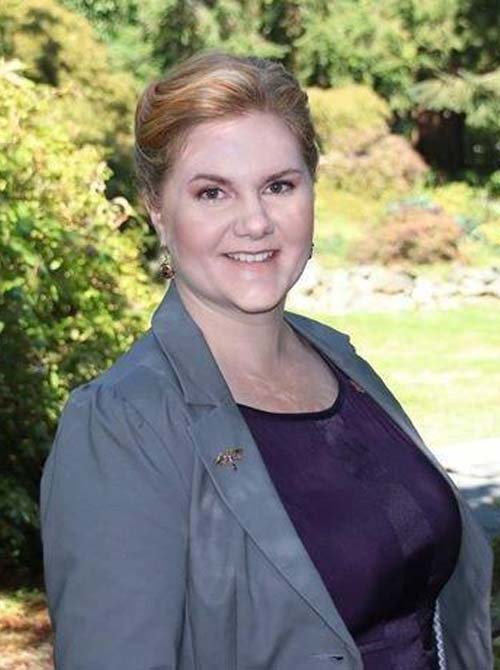 Email: info@jenniferblatherwick.ca
Website: www.JenniferBlatherwick.ca
Twitter: twitter.com/jennblatherwick
Facebook: www.facebook.com/jenniferblatherwick
Instagram: @jenn.wick
Nomination Documents: Blatherwick, Jennifer (PDF)
Raising five children here in Coquitlam, Jennifer interacts with the school system on a daily basis and knows how valuable each resource is to our students and their families.
Elected to the School Board of SD43 Coquitlam in 2018, she also serves on the Finance and Audit Committee and as the Board's representative to the BC School Trustee Metro Branch, and the Provincial Council.
During her time as Chair of the Childcare Task Force, recommendations were successfully made to provincial government that improved the ability of school districts to host childcare space. While on the Board, new schools have opened with childcare spaces on the grounds, increasing affordable access to quality care for families.
In Fall of 2022, she will receive her Masters in Educational Leadership. Jennifer also serves as co-chair of the Tri-Cities Children's Research Action Team, a non-partisan group of representatives from child-focused organizations. The TCCRAT develops recommendations for improving children's wellness in our communities.
She also serves on the board of ACCESS Youth, on the Tri-Cities Homelessness Task Force, and the TriCities Opioid Overdose Community Action Team.
In the upcoming term, Jennifer would like to continue to advocate for expanded access to childcare, increased early intervention, and supports for inclusive education.