Summer Concert Series
The Summer Concert Series is an outdoor concert series held at Town Centre Park's Community Plaza Stage.
The concerts are free to attend and offer food trucks and a spectacular musical lineup.
Thank you to our performers, food vendors, corporate partners and everyone who attended the 2023 Summer Concert series


2023 Performers:
Queer As Funk: It started, like most good ideas, over beer and song. A few short years later, Vancouver's Queer as Funk is renowned for its tight rhythm section, hot horns and soulful vocals. Totally unique in the history of Vancouver's LGBTQ community, Queer as Funk are back again with a dynamic, high-energy show.
The Promised: Known for their acoustic style and high-energy music, The Promised is a roots/country band that won the 2019 Breakthrough Country music project competition and continues to attract fans, including those new to country music. Summer Concert Series Spotify playlist for The Promised
Krystle Dos Santos: Krystle Dos Santos is a two-time Western Canadian Music Award winning soul, jazz and R&B singer. With an extraordinary voice that is commanding, powerful and rich with talent, her music, inspired by classic and neo-soul combined with smooth R&B elements, is executed brilliantly; It's simultaneously elegant, bold and sensual. Summer Concert Series Spotify playlist for Krystle Dos Santos
2023 Food Vendors:
Gordo's Concessions, Japadog, Roasted Revolution, Rocky Point Ice Cream, Shameless Buns, Tornado Potato
2023 Corporate Partners

Coquitlam Centre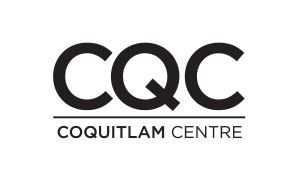 Coquitlam Centre is the Summer Concert Series Presenting Partner and Event Survey Partner.
Coquitlam Centre is the Summer Concert Series Presenting Partner and Event Survey Partner. Situated on 57 acres of land in the heart of the Tri-Cities, Coquitlam Centre features over 930,000 square feet of visually dynamic retail on two spacious levels. Architecturally stunning with the region's most impressive collection of anchors and boutique brands it is the only shopping centre in Metro Vancouver offering Hudson's Bay, London Drugs, Sport Chek, T&T Supermarket, UNIQLO, H&M, Aritzia, Sephora, lululemon, Atmosphere, Golf Town, Walmart and Best Buy all in one convenient location. For more information, visit CoquitlamCentre.com.
Morningstar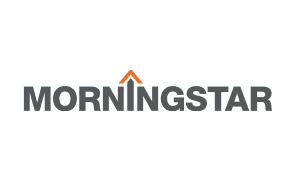 Morningstar is the Event Partner of the August 4 and September 1 summer concerts.
At Morningstar, we build quality homes in safe neighbourhoods close to amenities, transportation and green space for families to live their best lives. Trust us with your business like thousands of families have since 1999 to make your next home and home-buying experience exceptional.
Become a Corporate Partner
Organizations interested in supporting this year's Summer Concert Series can email the Corporate Partners Program.