Dogwood Pavilion
Update:
Based on updated Orders by B.C.'s Provincial Health Officer on Nov. 19, all indoor group fitness classes are cancelled until further notice.
Customers will receive an account credit for cancelled programs. To request a refund, sign into your online account and request a refund to the original method of payment, or call 604-927-4386 for assistance.
Please allow up to two weeks for processing.
The Dogwood Pavilion is an adult recreation centre with a variety of pre-registered drop-in and registered programs for all interests and abilities.
Hours
Monday – Friday, 8:30 a.m. – 4:30 p.m.
Saturday, 9 a.m. – 4 p.m.
Sunday, Closed
Please note, the reception closes 30 minutes prior to closing time.
Access to the building is by pre-registration only. If you want to participate in a city program, group, club or fitness class, you must register prior to the start of the class. Register online at coquitlam.ca/registration. If you need assistance, please call the customer service line at 604-927-4386.
City Programs
The following programs are offered at Dogwood Pavilion: Acrylic Painting, Drawing, Guitar Lessons, Line Dancing, Photography, Spanish, Watercolour Painting, Ukulele Lessons and more.
To discover and register for programs at Dogwood Pavilion:
View our Program Guide
Visit the Registration web page
Navigate to our online registration system
Click the filter icon in the top right corner
Under location, select Dogwood Pavilion
Under Adult, click the section titles to see available programs
Code of Conduct
When using this facility, please first become familiar with our Code of Conduct page.
Tea Garden
Temporarily closed.
Pavilion News
Discover what's happening at Dogwood and Glen Pine Pavilions and receive our email updates:
Groups, Clubs, & Support Services
Activity Groups at the Pavilions are run in partnership with the Dogwood Pavilion Seniors Society or the Glen Pine 50+ Society.
Visit the Registration web page to see Activity Groups offered at this time.
Amenities
Dogwood Pavilion is an active adult, accessible recreation centre with
Computer lab – closed
Fully equipped woodworking shop – closed
Lapidary workshop – closed
Library – closed
Lounge – closed
Snooker room – open
Accessible Facilities Features
Accessible entrances with power-operated doors
Accessible parking stalls
Accessible washrooms
Facility layout is on one floor, no stairs
Hearing assisted technology in the Cards Room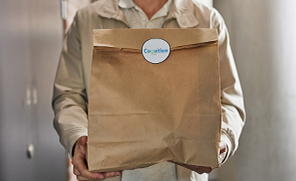 Glen Pine and Dogwood Pavilions offer a frozen meal delivery and pick-up program for Coquitlam residents 50+ yrs.
The meals are $7.50 each and payment by credit card is taken over the phone by calling at 604-927-4386.
Frozen meal orders are delivered for free in Coquitlam by 2 p.m. on Tuesdays and Fridays (schedule may change with civic holidays).
Pick-up orders are available between 1:30 – 3 p.m. on Tuesdays and Fridays at Glen Pine or Dogwood Pavilions.
This week's menu items. Note that substitutions for sides may be necessary if ingredient unavailable.
Tuesday Meals
Online Registration | Saturday 8:30 a.m. – Monday 12 p.m.
Phone Registration | 604-927-4386
Friday 8:30 a.m. - 6 p.m.
Saturday 10 a.m. - 2 p.m.
Sunday

10 a.m. - 2 p.m.
Monday 8:30 a.m. - 12 p.m.
Friday Meals
Online Registration | Wednesday 8:30 a.m. – Thursday 12 p.m.
Phone Registration | 604-927-4386
Tuesday

8:30 a.m. - 6 p.m.
Wednesday 8:30 a.m. - 6 p.m.
Thursday 8:30 a.m. - 12 p.m.
How to Order Online
Review select times above.
During those times, click this ORDER LINK
You will need to Login to your account to order
If you do not have an account, create an account
Available menu options appear down the page
Scroll down to see all available menu options
Click Register to select a meal
Follow prompts to complete your order
Note: Orders are limited to six meals per eligible person, per order day. For example, if you and your partner are both eligible, and living in the same home, you may purchase twelve meals twice per week. Meals choices will change each week. There will be times when an extra three meals can be ordered – this will be noted on the weekly menu.
NEW Pavilion Pickup – your favourite scones and muffins from the Boulevard and Lemon Tree Café will be available to order for pick-up only. Up to three scones/muffins per person. Not available as a delivery option.
Contactless meal pickup times at both pavilions is 1:30 – 3 p.m.
This is a nutritious and affordable way to stay healthy and help stop the spread of COVID-19 in Coquitlam. Questions? Email Pavilions.