Lights at Lafarge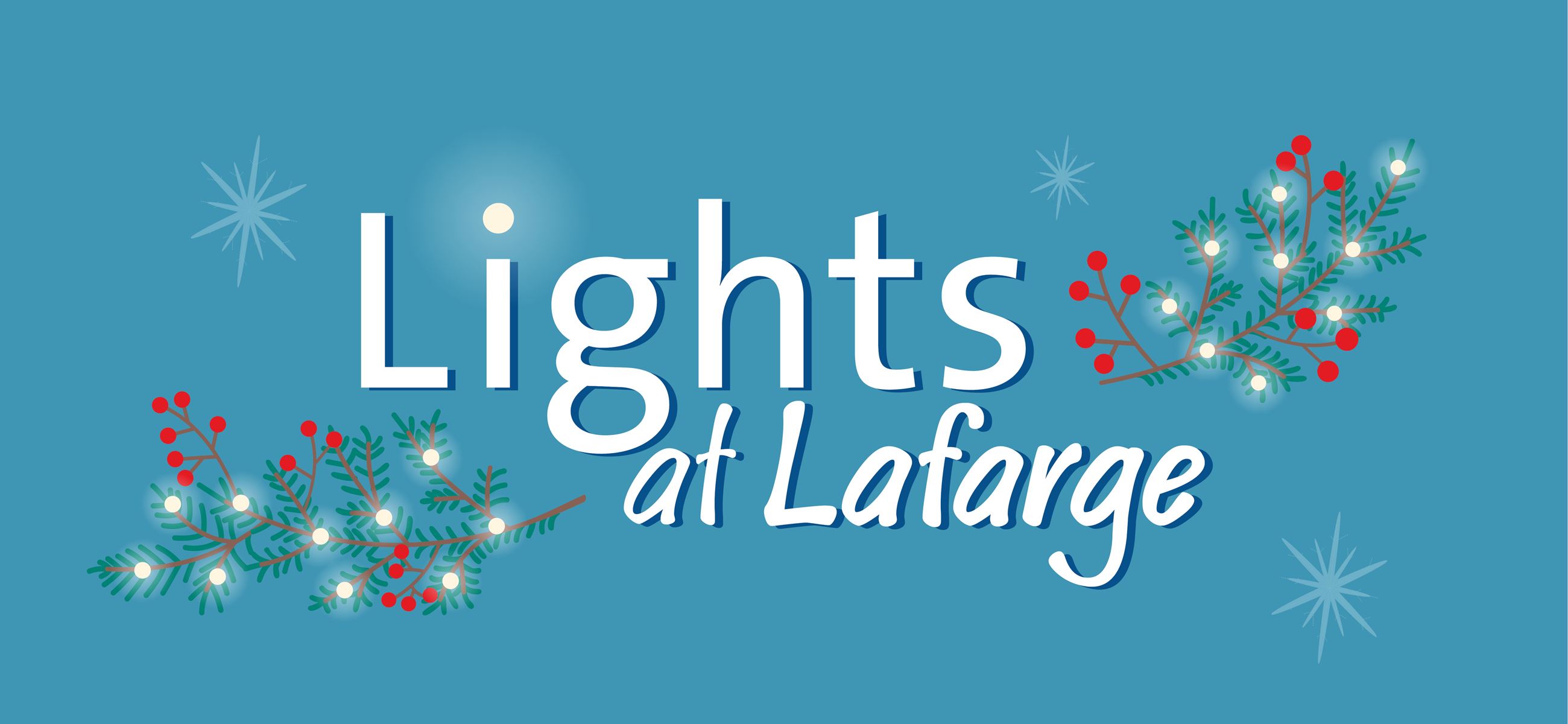 Produced by the City of Coquitlam and presented by Coquitlam Centre, Lights at Lafarge is Metro Vancouver's largest free outdoor winter lights display. Stay tuned to our website and social media channels for updates throughout the season.
Lights at Lafarge will run from Friday, November 24, 2023 until the end of February 2024. This season's outdoor exhibit features a 1.2-km pathway that includes more lights, re-imagined elements that highlight flora, fauna and fairytales.
For the best viewing experience, consider planning your visit during off-peak hours (before 6 p.m. and after 8 p.m.). The lights are on from 4 - 10 p.m. daily.
Remember to post your pictures on social media tagging #LightsAtLafarge and #ExploreCoquitlam.
Visitor Information
Getting to Lights at Lafarge
Head to Lafarge Lake at Coquitlam's Town Centre Park. Visitors are encouraged to take the SkyTrain to the Lafarge Lake - Douglas SkyTrain station, which drops you off right at the park. For bus options, use TransLink's Trip Planner.
There is limited on-site parking, and due to the popularity of this event it can get busy. If you're driving to Town Centre Park, check the City's digital parking counters to view real time parking availability.

Accessibility
Pathways are lit and user-friendly for visitors of all abilities. The 1.2-km trail is flat and mostly paved, accessible by strollers and mobility devices, although there is one section of finely packed gravel.
Washrooms
There are accessible washrooms located on the Pinetree Way side of the Lafarge Lake trail loop and near Parking Lot D next to the tennis courts.
Kick-off Event Survey
Did you attend the Lights at Lafarge Kick-off Event on Friday, November 24? Let us know how we did!
Participate in the event survey for a chance to win a $100 gift card from our Event Survey Partner, Coquitlam Centre. The survey will be open until 11:59 p.m. on Friday, December 8.
I understand by submitting this form I am consenting to the collection, storage, use and disclosure of my personal information for the purposes of the Lights at Lafarge Survey in accordance with the Freedom of Information and Protection of Privacy Act. I understand that my personal information will be disclosed to a third-party service provider (i.e. website host Civic Plus) located in Canada for the purpose of processing my survey. If you have questions or concerns about the collection of your personal information please contact Wondy Chan, Cultural and Community Event Supervisor, by emailing or calling 604- 927-6968.
Throughout this season of Lights at Lafarge, there will be different food vendors set up at various locations. Please note, all dates and times are subject to change without notice and are weather dependent.

Rocky Point Ice Cream
Open daily until 10 p.m.
Parking Lot D near Rocky Point Ice Cream

Little oOties
Saturday, November 25 - January 7
Thursday to Sunday
4 – 10 p.m.
Moms Grilled Cheese
Saturday, November 25 - December 30
November: 25, 26, 30
December: 1, 2, 3, 7,8,9,10, 14,15,16,17, 21,22,23, 28,29,30
4 – 10 p.m.
Located on the West / Pinetree Way side of Lafarge Lake, near the Innovation Centre / Town Centre Park Community Centre

The Praguery
Saturday, November 25 - January 9
Friday to Sunday: 4 - 9 p.m.